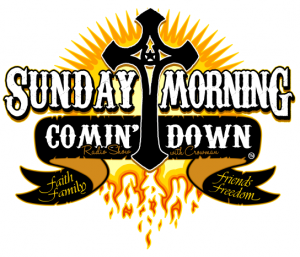 Sunday Morning Coming Down is a weekly two-hour radio program hosted by Mike Crow (Crowman)and produced in Fort Worth, Texas. The show is in now in its third year and can be heard all across Texas on great radio stations that feature Classic Country and Texas Country Music, distributed through the Texas State Network. Crowman has created and hosted radio shows in the Dallas-Fort Worth market since 1987.
Texans, Outlaws and Legends make up the song playlist on Sunday Morning Coming Down. Radney Foster, Lyle Lovett, Waylon & Willie, Billy Joe Shaver and Johnny Cash are all featured with their upbeat, positive, sometimes spiritual songs. The new breed of Texas Red-Dirt Singer-Songwriter is also featured, Cody Canada, Mike McClure, Walt Wilkins and Jason Eady.
The overall purpose of the show is to provide listeners with positive, uplifting music with a meaningful message in a laid back format just right for Sunday Morning. You'll hear songs that lift up the Family, songs that pay tribute to our Military and songs that provide Spiritual guidance without getting too "preachy".
Sunday Morning Coming Down features interviews with the singers and songwriters that make the music, and gets the inside story on their personal experiences that inspire their songwriting. It's great Country Music with a weekly song selection that is sure to lift your spirit on a Sunday.